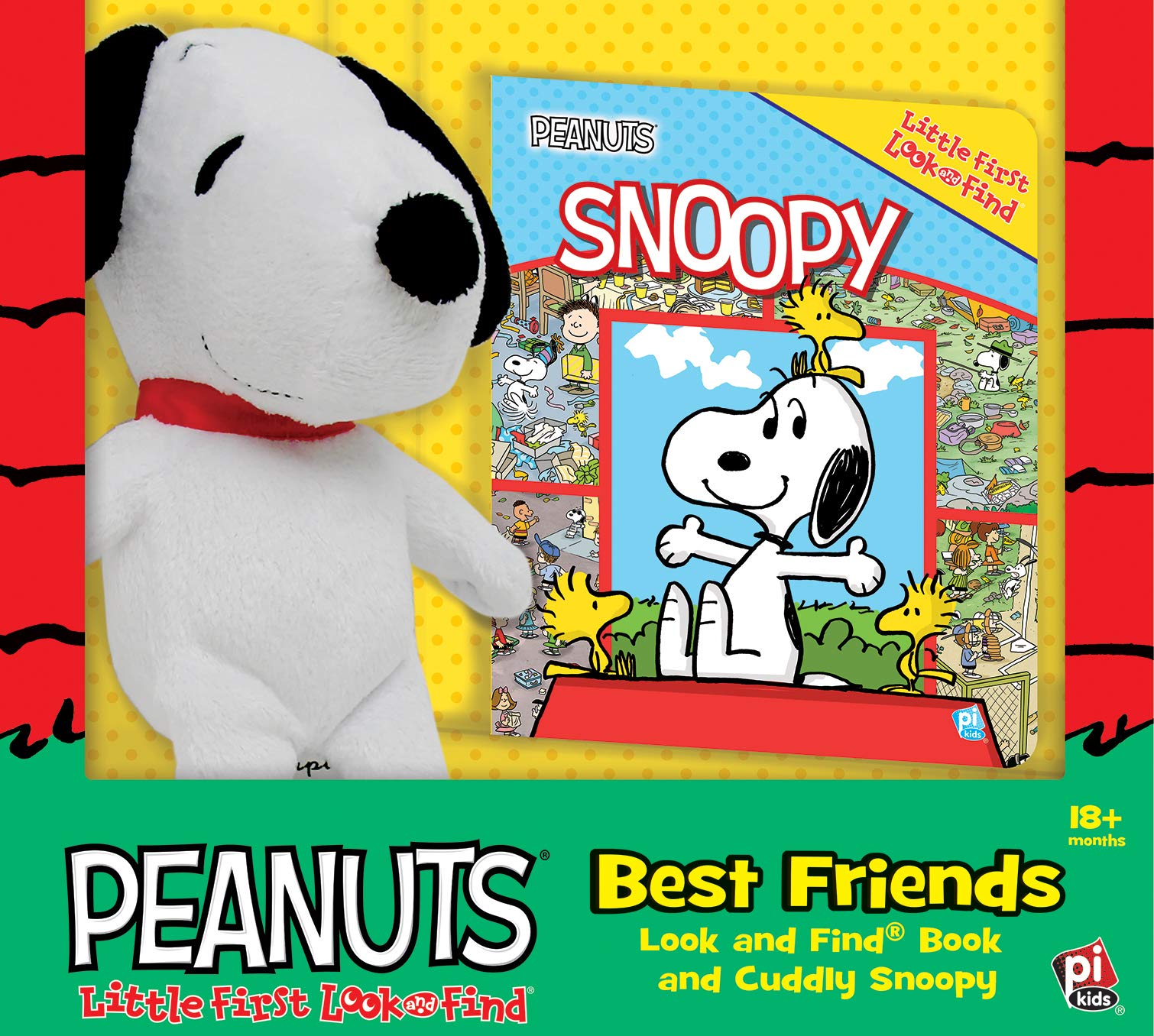 The PI Kids line exists, I assume, solely to frustrate and befuddle me.
They have out, apparently, what is announced on Amazon as Peanuts – Best Friends Look and Find Book and Cuddly Snoopy Plush
. Only
You cannot expect to get it through Amazon. Amazon says it will take months to get to you, which really means that Amazon doesn't have any in stock, but they think they can order through the publisher.
I cannot yet find it online from any other source. Last time I had to hunt down one of these PI Kids sets, I found it at Toys R Us. But now Toys R Us B Gone.
PI Kids has already released a box set of a stuffed Snoopy and a book, with the box name Best Friends.
At least that box had an excuse for the name, in that the book was named Best Friends. And the book had an excuse for the name, because it was Snoopy and Woodstock. What excuse does this have? Who are the best friends? Is the book Snoopy's best friend? That would be kind of sad (although I could certainly identify with it; as a young pre-AAUGH Blogger, books were certainly my constant companion.)
As a reviewr, I have to open these all up to get at the book.. and then as a collector, I have to put it back together. And then store it, and these take up space.
The book appears to be a reduced version of the previously-issued Look and Find Snoopy.  So now I have to decide whether, under my collecting rules, this book is technically the same book (in which case I do not need a copy), or whether it is Little First Look-and-Find Snoopy, in which case I do not.
I feel like a villain on Scooby-Doo, because them PI Kids and their dang dog have got it in for me, I tell ya!