Some of you may recall my frustration over the varying punctuation that has been used in presenting the title of Snoopy, Come Home. The 1966 TV special about baseball has much the same problem (if to a lesser degree, arguably), and it has been there from the very beginning.
The promotion for the TV special presented it consistently as Charlie Brown's All-Stars.
But in the special itself, there's no hyphen in "All Stars"… and there's an exclamation point!
Copyright records? No hyphen, with or without exclamation point.
Book adaptations? Records? Hyphen, no exclamation point.
VHS? Neither hyphen nor exclamation point.
Even when it's not in English!
DVD? No hyphen, yes exclamation point!
Okay, enough with the old tech. What's the latest, cutting edge version — the Apple TV+ streaming version?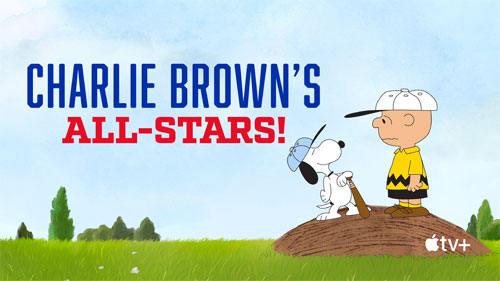 Inconsistent! Good-grief!