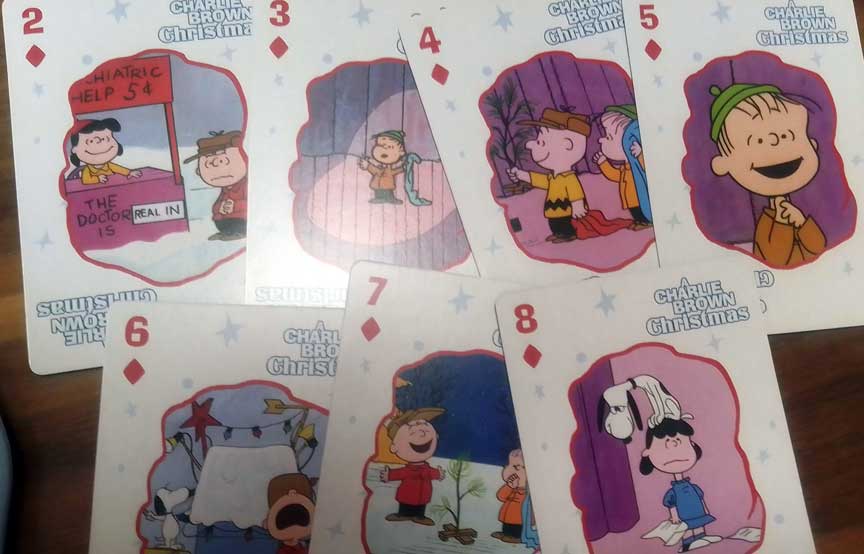 book adaptations of A Charlie Brown Christmas
Usually, the term "Christmas cards" does not apply to playing cards, but what we have here is an obvious exception — it's a deck of A Charlie Brown Christmas-themed playing cards. Manufactured by Aquarius Image, a company that produces a range of Peanuts products from board games to bandages, the deck features a different image from A Charlie Brown Christmas on each of its 54 cards.
But that leaves open a question: Does this count as a print adaptation of  A Charlie Brown Christmas, and thus qualify it for our master listing of such adaptations? It's not a book, clearly (although a good "go fish" player will know that a deck contains thirteen "books", just waiting to be made.) However, the list has included print adaptations that don't qualify as books, such as an adaptation in a magazine, or as a cloth panel.
And the answer is: no. While the cards have plenty of images from the special, they are not in any sort of obvious order where they could convey the story, even in some rough, dialogue-free form. It's just a pile of pictures. So, derived from the special, but not an adaptation thereof.
The listmaster has spoken.