When I am down, facing troubles, there is nothing that helps me muddle through more than having something to look forward to. And while life has tossed me some challenges lately, it has also given me something to keep me going, the very sort of thing that gets me through life: a new book edition of A Charlie Brown Christmas!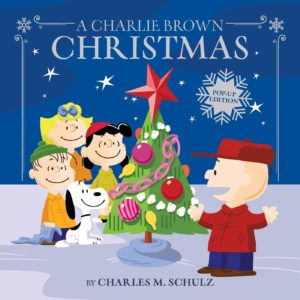 Coming in September is a pop-up edition of the beloved television special
, adapted by Maggie Tesla and illustrated bi Vicki Scott. Now is this a rework of the non-pop-up 2017 edition
that those two crafted? Maybe. The cover certainly reflects the same colored-shapes-without-outlines esthetic of that previous version.