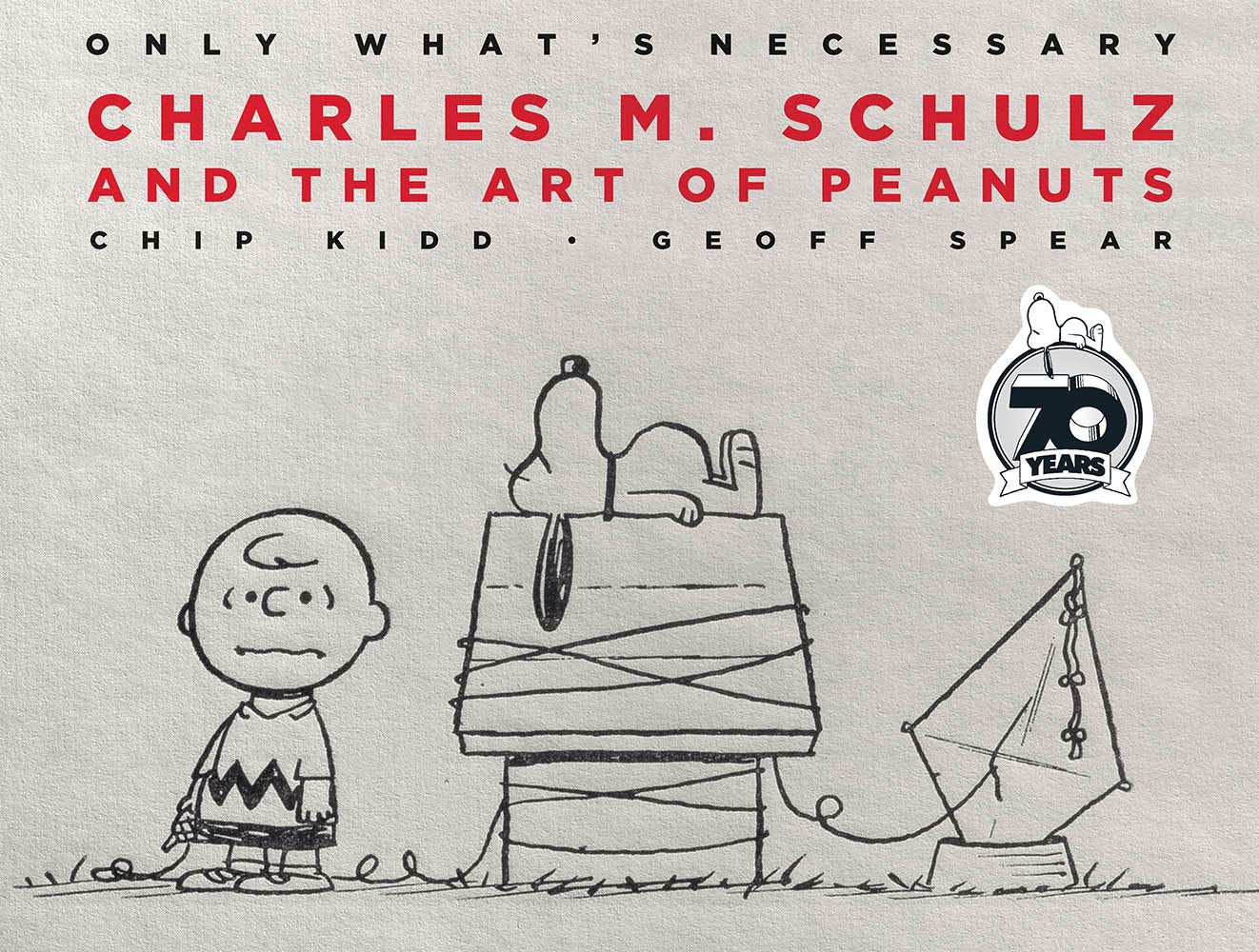 AAUGH Blog reader Asher kindly pointed out that I had messed up including a link to my review of the previous edition of the Chip Kidd book Only What's Necessary, so I've fixed that post, and here's the link again!
Meanwhile, we now have a front cover image for the 70th anniversary repackaging of that book
, and here it is:
That new cover image is from Schulz's letterhead in the 1960s. I don't think it's as cool as the previous extreme-closeup-on-Charlie-Brown cover, but it does communicate more clearly. Here's hoping that they also clear things up by adding page numbers; it might be worth it to me to buy another copy just for that.