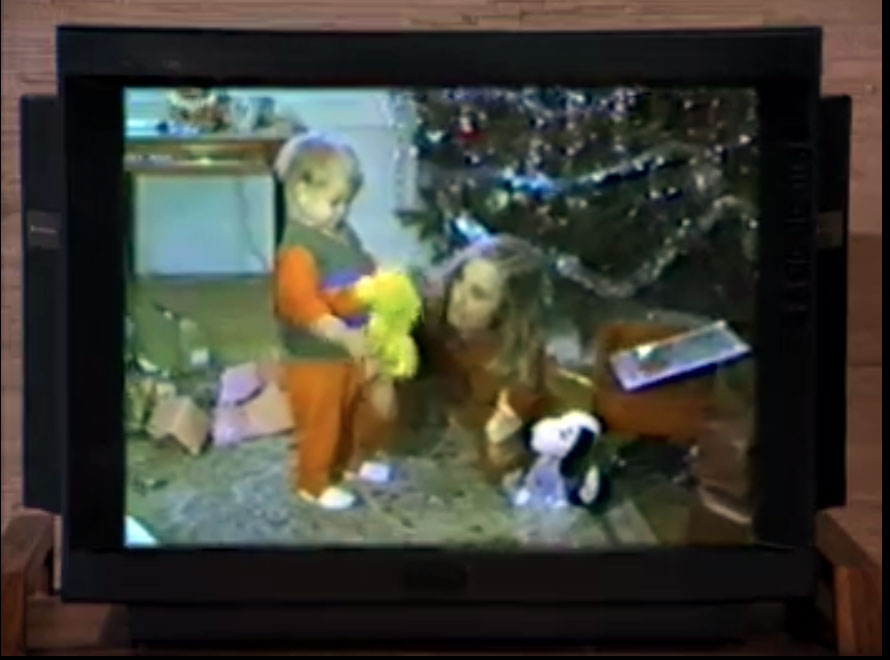 So I'm sitting here in pain from wiping out on my bicycle today, looking for some comfort viewing on TV. I start streaming Cybill
, the 1990s sitcom created by Chuck Lorre as a vehicle for Cybill Shepherd. In episode 2, Cybill-the-character is sitting with her ex-husband talking about their impending grandparenthood, and watching a video of when their daughter was young. And thus we get this shot on the video of Cybill handing the daughter a stuffed Woodstock, with a stuffed Snoopy sitting nearby.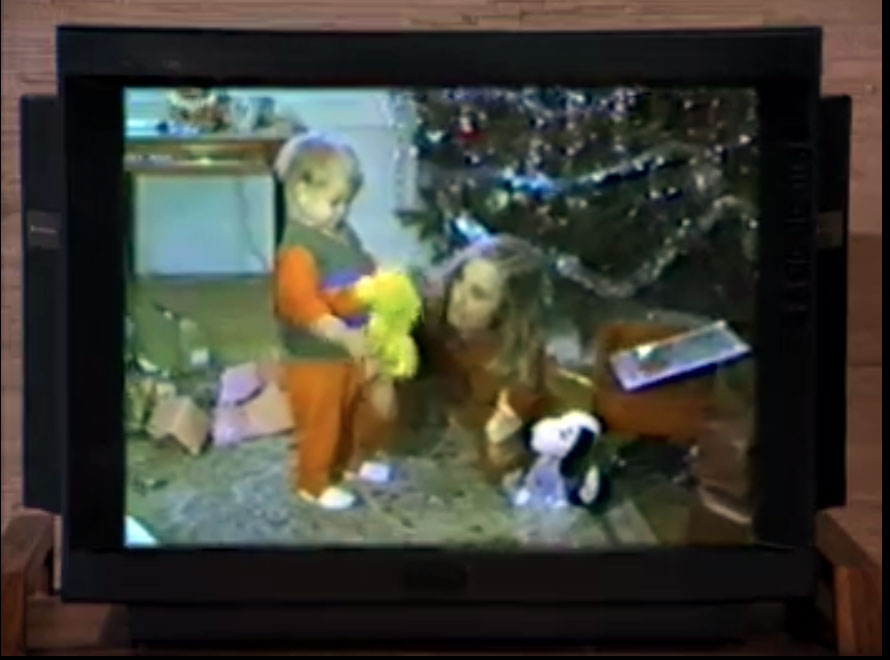 Here's the cool thing: Cybill-the-actress clearly looks a lot younger here than she did at the time of the series. This isn't something shot for the show; this is clearly old home video of Cybill and her daughter, Clementine Ford. Cybill knows a good Christmas present!