We have a cover for the book that's been announced as The Complete Peanuts Character Encyclopedia
… only now it seems to have the title of The Complete Peanuts Family Album. It's still by Andrew Farago.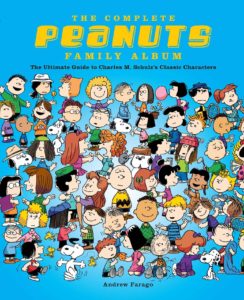 It is full of detail, and make a great trivia "how many can you name" challenge. Like… is that Lydia, or is it someone else? Less informative is the interior spread examples that are now on Amazon, which shows four images from the interior of the book… each of which looks like this:
Knowing Andrew, the book will be far more fascinating than that!